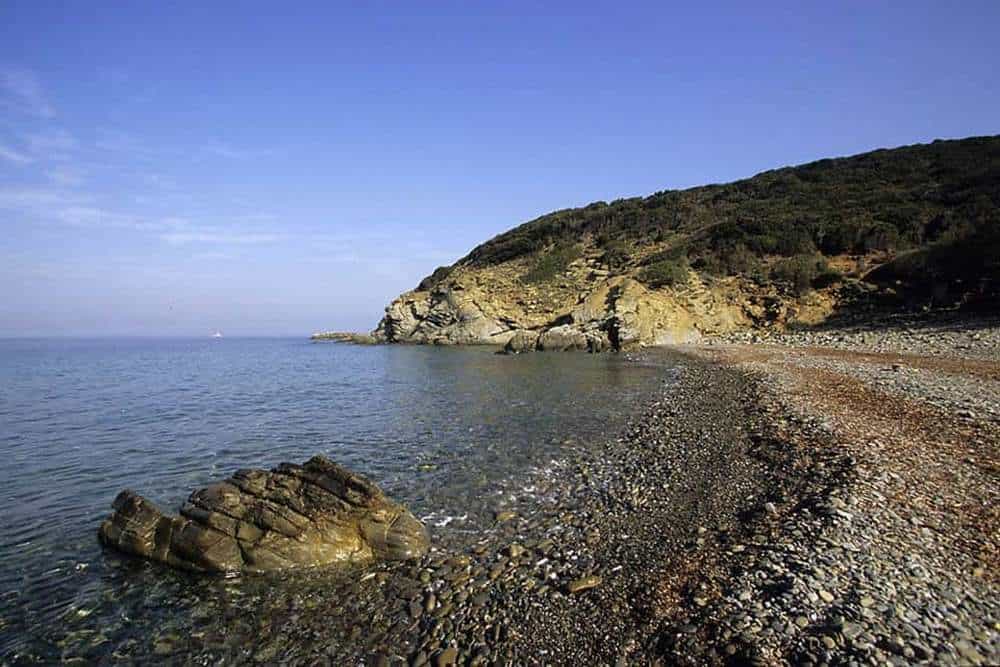 For lovers of walking in nature, we recommend the itineraries and walks on paths that tell the story of woodcutters, charcoal burners, millers and ancient shepherds who have crossed the Mediterranean scrub in centuries of travel.
The Etruscan coast is marked by parks and nature reserves that can be visited at any time of the year.
You can choose between routes for experts that require some attention and a minimum of preventive study on maps, or paths and cart tracks that do not present particular difficulties and can be chosen with confidence even by groups with children.
We are on the edge of the Poggio Neri Park, an almost intact scrub of chestnut and oak woods; inside the park is the interesting Museo del Bosco where a reconstruction of the world of charcoal burners is set up. The itinerary can be covered on foot and by mountain bike.
The well-marked and well-maintained trekking routes wind for about 70 kilometers and connect the villages of Sassetta, Castagneto Carducci, Campiglia Marittima, Suvereto and San Vincenzo up to the sea.
A few kilometers from us you can walk suspended between sky and sea along the Mediterranean scrub of the promontory of Piombino. Here too you can choose some types of routes, more or less demanding according to the time available and your preparation; Via dei Cavalleggeri is one of the most beautiful routes that leads from the promontory of Piombino to Baratti passing through beautiful coves including Buche delle Fate, a somewhat magical name that was given to this beautiful bay by the woodcutters who lived on the promontory, due to the remains of existing and still visible Etruscan tombs.
We can provide maps and route guides and of course references of associations you can contact to organize routes with professional guides.